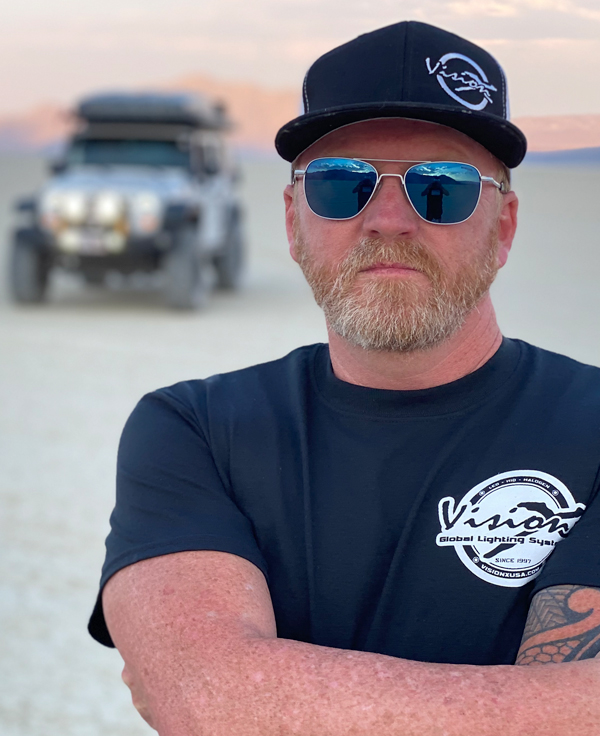 R Daniel Cronin
Co-Founder and Expedition Leader
Dan is an experienced expedition leader. He has led over 100 domestic and international, multi vehicle, multi day overland adventures. Dan is an active fellow with AGS (American Geographical Society) where he participates in active programs that preserve projects concerning American geographic history and educating people about geographic studies. Dan is also a 7 year veteran of the United States Navy, where his military travels have taken him to the Caribbean, North Africa, The Middle East, Northern Europe, The Mediterranean, Iceland & Tunisia, where his ship and crew participated in Operation Atlas Rail, a humanitarian relief effort that earned him the Armed Forces Expeditionary Medal.
Dan is the co-founder of The Northwest Overland Society, an online community of over 3000 adventure travel enthusiasts. NWOL, for short, organizes meet ups, clinics, single day and multi-day adventure trips for its members. NWOL also collaborates with non-profit organizations including veteran based adventure travel groups to assist veterans in reacclimating to civilian life through adventure travel. Dan has completed wilderness first aid and CPR certification and attended the week long Trail Leader Training class administered by former 1991 Camel Trophy team member for the United States, Bill Burke. Dan has had his fair share of adventure over the years as team leader and mechanic for the Trans-Nevada Trek series of overland trips sponsored by Northwest Overland. He has also been called upon to lead training classes at the NW Overland Rally in trail communication and navigation.
Dan currently resides in Tacoma, WA and has a 2015 Jeep JK Wrangler Overland edition and a 1993 land Rover Defender 110 from the Netherlands. ⌖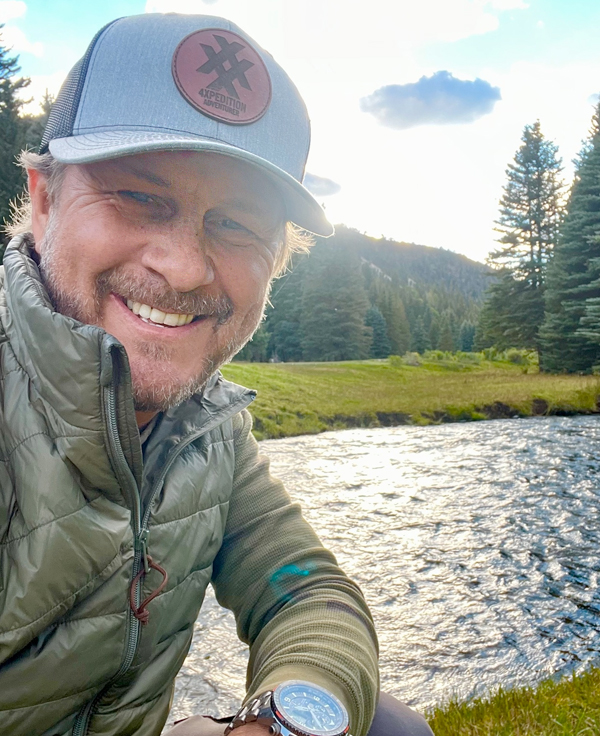 Scott Leuthold
Co-Founder and Expedition Leader
Scott is an avid adventurer having backpacked and skiffed more than 100 miles of the Amazon River basin in Brazil, ice climbed Mount Ritter following John Muir's first ascent route, overland traveled a 13,000 mile, 9-month traverse of North America, bikepacked thousands of miles around the USA, island hopped more than 30 islands off the coast of Belize, and has backpacked Costa Rica, Guatemala, the Italian Dolomites, The Napali Coast of Kauai, and more.
Scott has a passion for the outdoors and nature. He is a published author on nature immersion and human sustainability on the planet. He is the founder of Camp Steward, a non-profit organization dedicated to education on nature etiquette and a pledge system taken by more than 1,500 outdoor enthusiasts to "Keep a Clean Camp".
Scott is the Founder of 4XPEDITION and the popular adventure-based YouTube channel 4XPEDITION Adventurer watched by as many as 100k monthly viewers in over 50 countries. He has received international media exposure for his overland vehicle builds, and has been invited to speak at Overland Expo and other outdoor adventure events, Podcasts, and Vlogs. He is the founder of TEAM 4X, an online membership community with members in 20 US states, Canada, United Kingdom, and Australia. Scott is an expert photographer, videographer and content creator and is a well-respected outdoor industry influencer. ⌖