Oceania: The Land of Outback, Lords and 10,000 Islands
Oceania is a region of the South Pacific Ocean that comprises multiple islands. There are 14 countries in Oceania today, according to United Nations official statistics. The region consisting of Australia, New Zealand, New Guinea, and neighboring islands in the Pacific Ocean is sometimes referred to as Australasia. Oceania covers an area of approximately 100 million square kilometers; this is about one-fifth of Earth's surface area.
Great Barrier Reef and Whitsunday Island, one of the best tourist attractions in Oceania. It´s one of the most important natural wonders in the world and it is as well one of the best tourist attractions in Oceania. This marine realm has the greatest diversity of tropical coral in the world and includes the world's two largest coral formations: Australia's Great Barrier Reef and the New Caledonia Barrier Reef. Oceania is increasingly seen as an important geostrategic region among mounting great power competition and is at the forefront of the battle against climate change.
Aside from countless South Pacific island chains worth visiting, primary attractions include Australia's Outback, the many fjords and snowcapped mountains of New Zealand, and the traditional cultures of Papua New Guinea.
Throughout the island regions of Oceania, traveling by boat is one of the best options for getting around. Many of the islands lack road infrastructure, but for the ones that have it, there are usually local buses that will get you to where you need to go. ⌖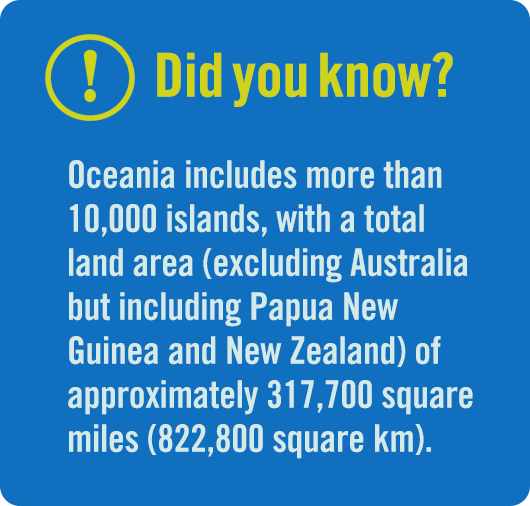 Global Position
Oceania is a region made up of thousands of islands throughout the Central and South Pacific Ocean in the Southern Hemisphere. It includes Australia, the smallest continent in terms of total land area.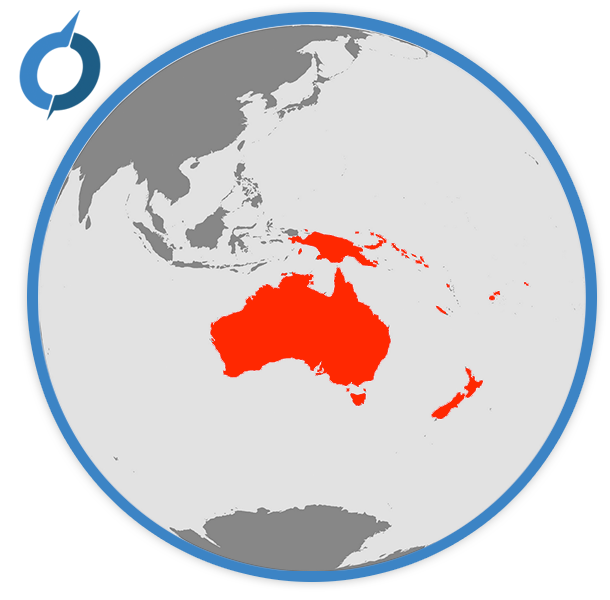 No tours match your criteria