South America: From Jungle Rain Forest to Soaring Peaks
South America is a continent of extremes. It is home to the world's largest river well as the world's driest region. As the fourth-largest continent, South America extends from the Gulf of Darién in the northwest to the archipelago of Tierra del Fuego in the south.
The far-reaching Andes Mountains and the massive Amazon River system dominate South America's physical geography. The Andes is the longest mountain chain on Earth and the highest in the Americas. The Andes Mountain range has more than thirty peaks that reach at least twenty thousand feet in elevation, many of which are active volcanoes. Amazon River, flows more than two thousand miles in length and has an enormous drainage basin in the largest tropical rain forest in the world. Amazon's many tributaries are more extensive than many other world rivers carrying about a fifth of all river water in the world. Altiplano Region is the Atacama Desert. The Atacama is one of the driest places on Earth: in some parts, no rain has fallen in recorded history.
At its southern tip lies Patagonia. This sparsely populated region is shared by Argentina and Chile. The region comprises the southern section of the Andes mountains as well as the deserts, steppes and grasslands east of this southern portion of the Andes.
Travel to South America offers a vast diversity of natural ecosystems, cultures, scenic beauty, and both natural and historical landmarks. ⌖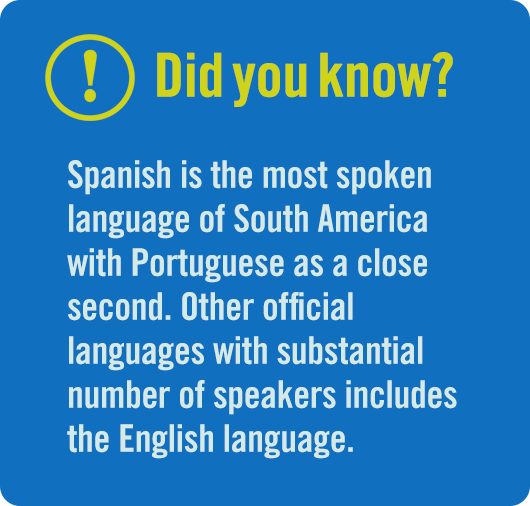 Global Position
South America is situated in the western and southern hemispheres. It is bordered on the west by the Pacific Ocean and on the north and east by the Atlantic Ocean; North America and the Caribbean Sea lie to the northwest.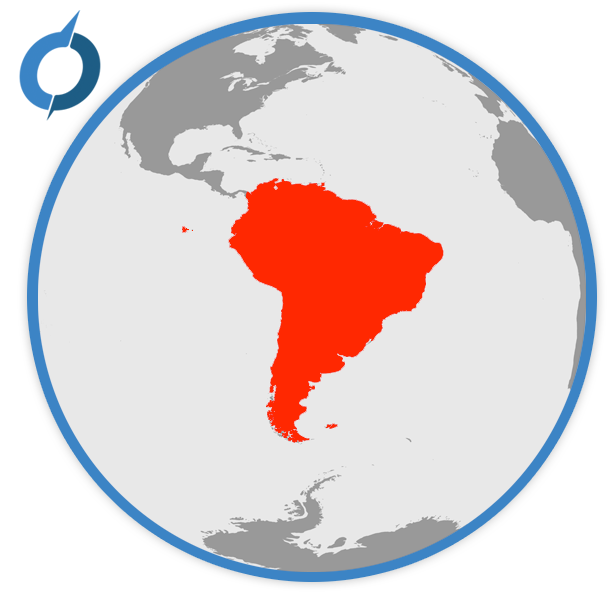 No tours match your criteria