ROVE Report is a quarterly online magazine about outdoor adventure travel and international expedition.
Follow along on our journey of journeys. We are the adventurers, the expeditioners, and the experience capturers. We are in-the-field. We're focused on exceptional reporting of exceptional adventures. We aim to inspire, educate, and inform our readers of the nature of adventure travel. The great. The good. And even the ugly. Join us for a quarterly report of our expeditions. Read interviews with our participants, our partners, and experts in the field who join us on our excursions. Learn about the environment, about science, about wrenching on your vehicle while out there on the road. Discover how you can get more involved, more active, and more inspired to live your best life.  ⌖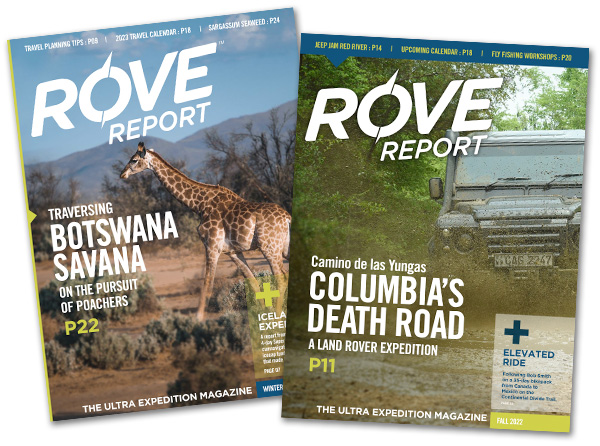 Join us for life-changing adventures from the comfort of your couch.

Subscribe To The Magazine