Africa: The Birthplace of Humanity is Still Wild At Heart
Africa is the world's second largest continent, covering more than 18 million square miles (30 million square kilometers). Africa's geography is both diverse and complex in its climate zones. The continent geography features five major basins, many vast plateaus, mountain ranges, volcanoes, some of the world's largest bodies of fresh water, desolate arid and semiarid deserts located below sea level while also featuring some of the most tropical zones on Earth.
The vast cultural and natural diversity of the continent places Africa in a regional realm all its own. Some of the most exotic flora and fauna on the planet can be found here while along her shores many villages have exploded into metropolises in the millions of citizens.
To say that Africa offers the adventurous spirit ample opportunity to satisfy is easily an understatement. The continent offers opportunities to explore ancient temples of long-lost civilizations, witness mass migrations of big game, swimming at the top edge of one of the world's tallest waterfalls and rich integration with local village cultures.
Come explore the birthplace of humanity and witness wildlife (zoo animals) living how nature intended. ⌖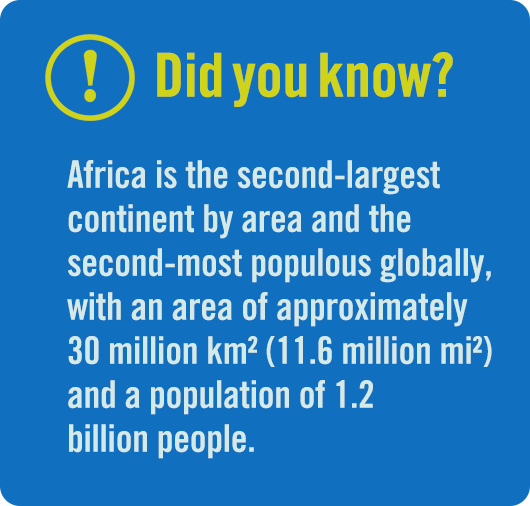 Global Position
Africa is bounded by the Mediterranean Sea, the Red Sea, the Indian Ocean, and the Atlantic Ocean. It's divided almost equally by the Equator and includes the islands of Cape Verde, Madagascar, Mauritius, Seychelles, and Comoros.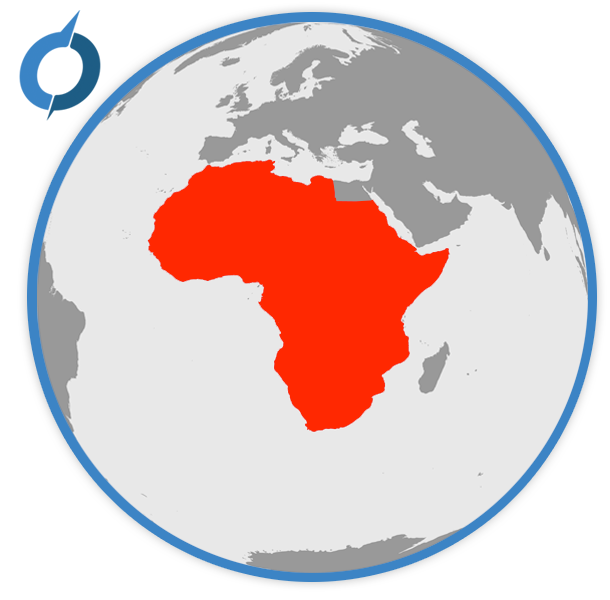 No tours match your criteria