Caribbean: Where White Sand Beaches and Turquoise Water Awaits
The Caribbean region is mainly a chain of islands surrounding the Caribbean Sea. The Caribbean is made up of more than 700 islands, reefs, and cays, which are organized into 30 territories including 13 sovereign states, overseas departments, and dependencies. The largest four Caribbean Islands are Cuba, Hispaniola, Jamaica, and Puerto Rico.
To the north, the region is bordered by the Gulf of Mexico, the Straits of Florida and the Northern Atlantic Ocean, which lies to the east and northeast. To the south lies South America. The Caribbean Sea is divided into five submarine basins which are separated from one another by submerged ranges.
The climate of the Caribbean is generally tropical but there are great local variations, depending on trade winds, water currents and island mountain elevations. Rainfall varies from about 10 inches (25 cm) per year found on the island of Bonaire to more than 300 inches (900 cm) of annual rainfall on the island of Dominica.
Transportation between islands is easier than you might expect. If you prefer to travel between destinations by water transport you can choose from ferries, catamarans, private speedboats and yachts. There are some scenic ferry routes between St Vincent to the Grenadines, Montserrat to Antigua and Anguilla to St Martin.
May, June and November tend to be good times to visit the Caribbean. Falling just outside the rainy season, these months still enjoy great weather, but tend to be quieter and cost less than the peak winter months. While there may be the risk of the odd shower you can expect plenty of sunshine too. And, humidity is largely mitigated with regular trade winds across the islands. ⌖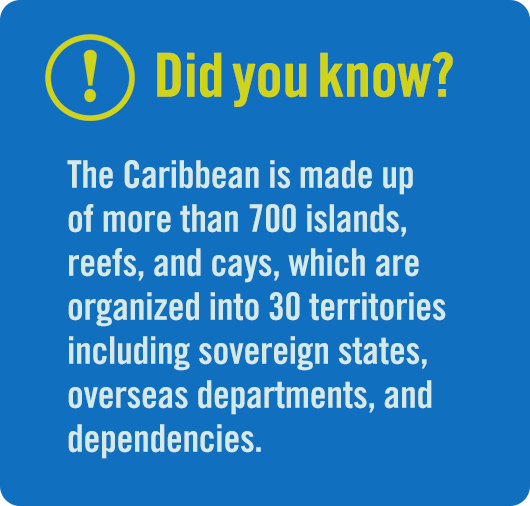 Global Position
The Caribbean is a region consisting of the Caribbean Sea, its islands and the surrounding coasts located southeast of the Gulf of Mexico and mainland USA, east of Central America, and north of South America.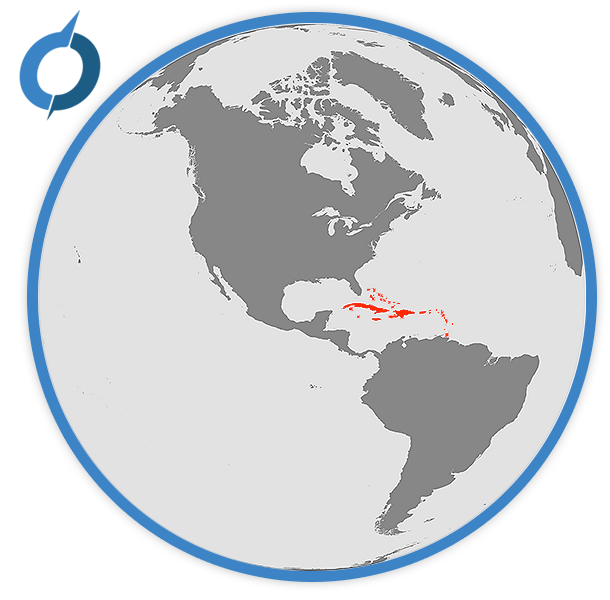 No tours match your criteria